TRADING SECRETS TO WIN
UP TO A MILLION DOLLARS!
Want to learn how to win CNBC's "Million Dollar Portfolio Challenge"?
How about beating TheStreet.com's "Beat The Street" Competition?
Or Winning Wall Street Survivor's $50,000 STOCK TRADING CHALLENGE?!
... and DO IT while learning how to Successfully Trade the Markets
by finding and trading stocks with EXPLOSIVE POTENTIAL!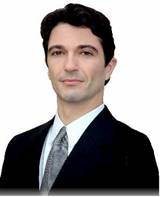 If so, you've got to join me, Alexander Paul Morris, creator of the tymoraPRO trading platform and host of the online financial show "mo' MONEY", on a captivating journey. You'll learn everything you need to know to have a shot at winning the competition. 
I'm not going to B.S. you with the usual hype that trading can change your life, give you the financial freedom you're looking for, etc.  But winning a trading competition can be a real payday, and the odds aren't nearly as outrageous as buying a lottery ticket!  And you do know it's possible to generate impressive returns in the market, and even greater potential returns in a "virtual money" trading competition, otherwise you wouldn't be wasting your time reading this.  If other past contestants were able to blow ahead of the pack and win, why can't you be so "lucky"?  Well, the truth is that luck does play a part.  But so does picking the right stocks and knowing when to move on.  And, of course, "Chance favors a prepared mind", as Louis Pasteur said. 
I've been trading for over 15 years, and in that time I've studied and analyzed thousands of trading systems.  After trying every combination of trading products available, I found that none of them were able to analyze the markets to the extent that I felt necessary to enable me to find, analyze, and trade the best opportunities moment-by-moment.  I finally gave up the search and began developing my own trading system from the ground up.  Since then, it's blossomed into a complete trading platform, known as tymoraPRO.   It remains a more powerful trading solution than any other available on the market today.  And through continual research and actual live trading, I'm constantly adding new features that anyone can learn to use to increase their trading "edge".  I also released the "Be Your Own Hedge Fund" DVD to empower traders with my years of accumulated trading knowledge, so they may also have a shot at successfully trading the markets.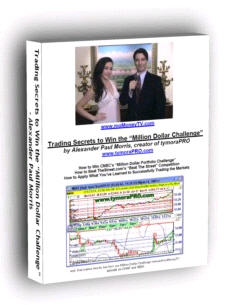 Upon browsing the Internet, I found there were no books or courses available that covered these topics with nearly enough substance and detail to truly empower potential contestants to win.  So, I combined my many years of market intelligence and experience, along with a study of how past winners, such as Thomas Ko, were able to "Beat the Street" and break away from the pack by generating returns in excess of 500% during the course of CNBC's 2006 Trading Competition. 
The end result is my new ebook, "Trading Secrets to Win the 'Million Dollar Challenge'", that will teach you everything you need to know to compete! 
You will not only have a shot at winning the grand prize, but you will also learn how to start applying your new-found knowledge much more conservatively towards actual trading, providing you the opportunity (never the guarantee) to generate more attractive real-world returns with your own trading portfolio.
Included below, you'll find the complete table of contents for "Trading Secrets to Win the 'Million Dollar Challenge'":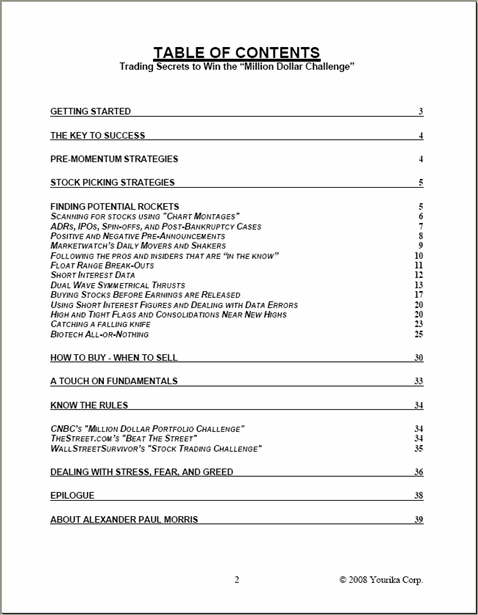 Throughout the book, you'll not only learn over a dozen stock scanning and screening techniques, but also how to select those opportunities with the greatest potential.
You'll learn the basic concepts behind "Pre-Momentum" trading to find stocks with "sky rocketing" potential, and how to determine the precise lowest risk highest reward points of entry.
You'll not only learn the best way to build your trading positions, but just as importantly,

the optimal way to sell your stocks as well

.
You'll learn special key tips and tricks you can use to maximize your chances of success in both the CNBC Challenge and TheStreet.com's "Beat The Street" competition.
You'll also learn simple tricks and techniques for dealing with your own emotions

– applicable to all areas of life – to free your mind of the effects of Stress, Fear, and Greed, so you can perform at your peak and be psychologically prepared for success.
The ebook course is currently priced at $35, which includes everything described above.  However, as a limited-time introductory offer, the course is now available for only:
$19
 (delivered via email as a personally- encoded eBook, requires Adobe Acrobat Reader)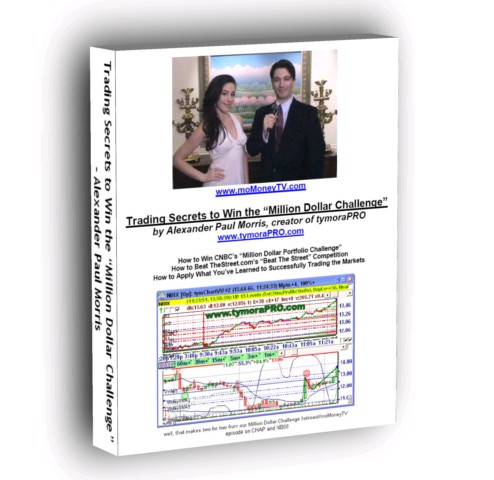 Alexander Paul Morris has been involved in the markets for over 15 years trading stocks, forex, options, and futures. He is the designer and creator of the tymoraPRO trading platform (http://www.tymoraPRO.com), which received exceptional reviews in both Active Trader and Technical Analysis of Stocks & Commodities Magazines, and was built to empower both himself and other traders with a unique moment-by-moment trading edge. He heads the Yourika Capital LLC trading group, created to leverage the power of the trading platform he created.  He hosts the "mo' MONEY" online financial show available over the Internet at (http://www.moMoneyTV.com), where he keeps viewers informed on important trading and money tips.  He also created the "Be Your Own Hedge Fund" DVD to empower traders to learn how to successfully trade the stock market.